Borrower Stories
Irina Gorelik, who immigrated from Ukraine as a young woman, is a single mother raising three young boys on her earnings as an in-home…
Read More
Business Circle
The Hebrew Free Loan Business Circle is an opportunity for local business owners to gain visibility and build customer loyalty, by investing in Hebrew Free Loan's community programs. Participation in the Hebrew Free Loan Business Circle is a win-win proposition!
View all
Full Circle Club
Recognizing the value of their loans and the impact they made on their lives, these former borrowers have come "full circle," to ensure that others can benefit from Hebrew Free Loan.
Read more
Businesses We Support
Hebrew Free Loan's Business Loans enable people to launch or expand a small commercial enterprise.
Read more
Videos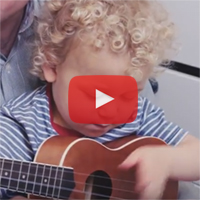 Hear the stories of those who've received loans and from those who helped make loans happen for others.
View all
Donor Stories
Alex Chuzhoy has reinvented himself more than once since immigrating from Kyiv to San Francisco at the age of 19 with his parents. His…
Read more
"What a wonderful Association - not only did we feel grateful for the financial support - we also felt like part of a community that really wanted us to succeed and be happy."
Home Loan Recipient